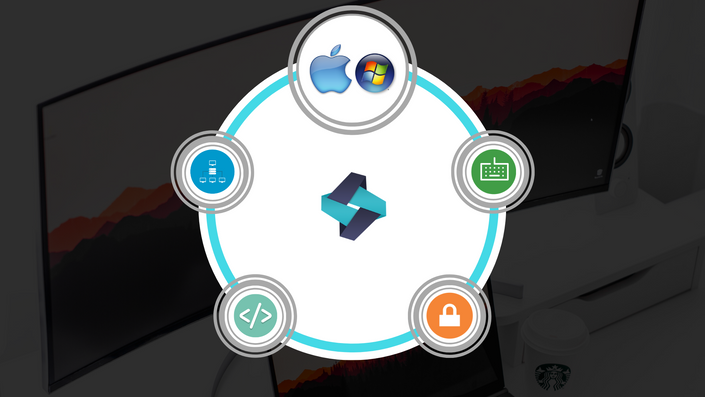 Networking MasterClass: Interoperability between Windows and MacOS
Learn how to manage users, shared resources like shared drives, printers in a mixed environments consisting of Windows and MacOS
Watch Promo
Technologies and modern agile practices like cloud computing, DevOps and microservices are encouraging technical teams to pick the right tool for the right job. Rather than be fanatical about a particular platform or operating system, it's more efficient and cost-effective to embrace all the tools at your disposal.
Typically you will see some files servers or other network servers running Windows Operating system whereas the knowledge workers work with MacOS with productivity applications. These users need to access files and data across the network regardless of which platform it resides on. These users don't care which platform the files and data are on. They need access.
Do you know what it takes to make these two operating systems work together seamlessly within the same environment?
How does a MacOS user login to the system using their network credentials?
How can Windows and MacOS users share files? Share printers?
These are some of the fundamental problems IT administrators struggle with on a daily basis.
In this course, "Networking Masterclass: Interoperability between Windows and MacOS", you will get an in-depth look at how to build bridges between your Windows and MacOS systems.
This course teaches you how to deploy, Configure and manage your heterogeneous environment and implement interoperability mechanisms between your Windows computers and Active directory domains and MacOS PCs. The course will start with basics of interoperability challenges and then move deeper into details about different scenarios like:
How to use network credentials to log in to your MacOS systems?
How to enforce password policies across multiple systems?
How to share hardware resources like shared drives and printers?
These IT skills are in high demand, but there is no easy way to acquire this knowledge. Rather than rely on hit and trial method, this course will provide you with all the information you need to get started with your interoperability requirements.
Start-up's and technology companies pay big bucks for IT administrators with the talent to set up these elaborate networks. They demand cloud engineers and consultants manage their heterogeneous network infrastructure, and in turn, you can demand top dollar for your abilities.
Do you want the skills to be highly sought after?
Do you want your career to touch cloud 9?
Did you answer, Absolutely to that question?
If so, then our new training program "Networking MasterClass: Interoperability between Windows and MacOS" is for you.
What Sets Us Apart?
Complete beginner to expert skills – This course does not assume any expertise in networking or OS knowledge. We give you step by step instructions and in fact, we hand hold you through all the exercises together with you.
Practical demo tutorials – Where most courses simply bombard you with dense theory and set you on your way, we believe in developing a deep understanding of not only what you're doing, but why you're doing it. That's why we focus on building up your understanding for infinitely better results down the line.
Student support – We're fully committed to making this the most accessible and results-driven course on the planet. So we are there for our students whenever you need our help. You can contact us any ask any question at any time - you'll get a response from us within 48 hours.

What if I don't have any need for learning Networking Interoperability course right now?
A survey says that around 76% of companies used server virtualization in 2016, that had a steady 9% increase, amounting to 85% of companies to use server virtualization in 2017. With the recent developments in technology, the number may hit 100% as well. So, there is a need to work with multiple OS or platforms in a productive way.
As the statistics and figures show – there is an advancement in technology is rapidly expanding into our lives each and every day, meaning even though you may not be directly using any of this right now, sooner or later you will run into it inevitably.
I've seen other courses charge for a certificate, is this course the same?
We don't believe in charging hundreds of dollars just for a certificate of completion. As we stated above real-world experience is much more valuable than certificates alone.
I am not an engineer, will this course still benefit me?
Whether you are a startup founder, a product manager or a project manager - it is quite likely that your organization is already using or will be using these technologies. Going through these courses will give you a deeper understanding about how your engineering team is using all the new technologies. You will be able to discuss the pros and cons of their technical approach with higher confidence.
Is your IT career on the right track?
Well, if you invest your time and bring an eagerness to learn, we guarantee you real, actionable education at a fraction of the cost you can demand as an IT engineer or consultant. We are confident your investment will come back to you in no time.
So, if you're ready to make a change and learn how to proactively and efficiently manage your mixed Windows and MacOS infrastructure, click the "Add to Cart" button below.
Still not convinced? Fine.
What if I told you that you risk nothing by purchasing "Networking MasterClass: Interoperability between Windows and MacOS"?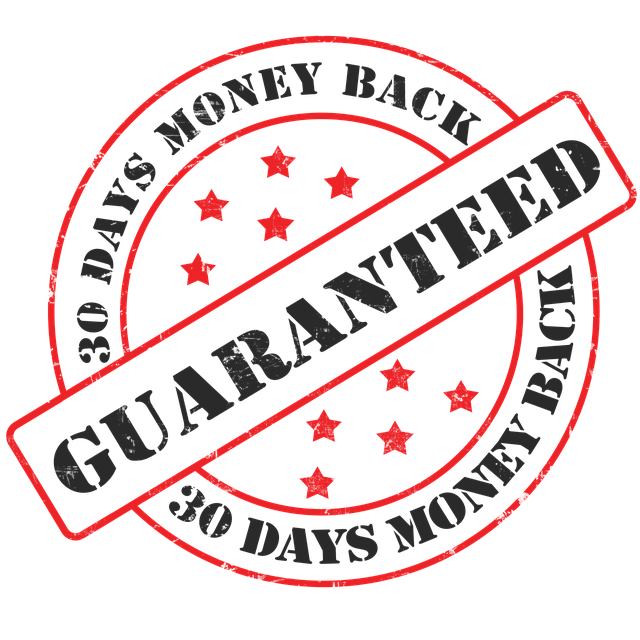 If you feel this course doesn't meet your needs, you just need to message us, and we'll immediately refund your money. No questions asked. No hoops to jump through. No hard feelings.
What are you waiting for? Click the "Add to Cart" button below and get started today with our "Networking MasterClass: Interoperability Between Windows and MacOS."
Let's do this together!