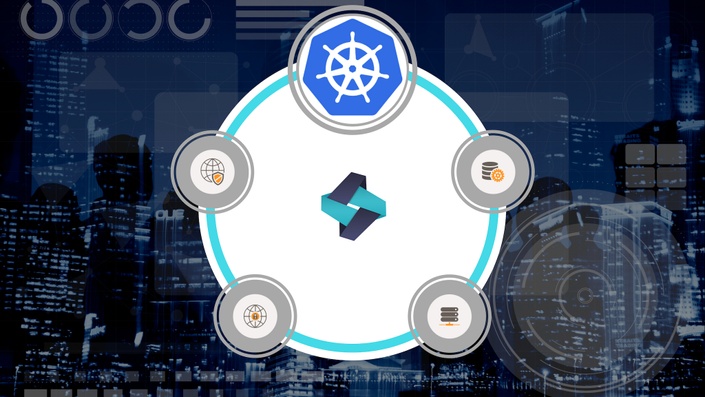 Kubernetes Masterclass : Deploy Production Docker Containers
Unlock the full potential of DevOps using Kubernetes container orchestration. Manage Docker and Docker Swarm containers.
The advent of container orchestration technology has transformed the way that people think about developing, deploying, managing, and maintaining software. This technology is based on the native isolation capabilities of modern operating systems and has taken the IT world by a storm!
If you're a modern developer, there's one thing you know for sure, containerization technology has changed the software and cloud infrastructure landscape dramatically. More flexibility, portability, scalability, the list of benefits just goes on and on. In 2014, Google open-sourced the Kubernetes project. Kubernetes is a portable, extensible open-source platform that you can use to manage containerized workloads and services. Built upon Google's massive decade and a half of experience with running production workloads at scale, Kubernetes has managed to take the world by a storm. Kubernetes provides you with all the tool you may require to build and deploy reliable and scalable distributed applications. Moreover, Kubernetes can be used for a wide range of applications because of its ability to be integrated with multiple industry standard infrastructures, architectures and software.
In its 2018 cloud predictions, Forrester Research proclaimed that Kubernetes "has won the war for container orchestration dominance."
Kubernetes is now one of the fastest-growing open source projects in history.
A research survey of enterprises using containers found that 71% of respondents were using Kubernetes.
DevOps engineers make an average of $140,000 to $200,000 annually. And one of the most in-demand skills is Kubernetes Deployment.
Job searches for Kubernetes have increased by over 173% over the last year, with global organizations like Microsoft, IBM, JP Morgan Chase, Oracle and VMware looking for suitable candidates.
Prominent users of Kubernetes include IBM, Intel, Philips, Wikimedia, and The New York Times.
Do you want the skills to be highly sought after?
Do you want your career to touch cloud 9?
Did you answer, Absolutely to that question?
If so, then our new training program " Kubernetes: Deploy Production Docker Containers" is for you.
Enroll in this course today and unlock the full potential for DevOps using Kubernetes container orchestration capabilities.
What Sets Us Apart?
Complete beginner to expert skills – This course does not assume any expertise with Kubernetes. We give you step by step instructions and in fact, we hand hold you through all the exercises together with you.
Practical demo tutorials – Where most courses simply bombard you with dense theory and set you on your way, we believe in developing a deep understanding of not only what you're doing, but why you're doing it. That's why we focus on building up your understanding for infinitely better results down the line.
Student support – We're fully committed to making this the most accessible and results-driven course on the planet. So, we are there for our students whenever you need our help. You can contact us any ask any question at any time - you'll get a response from us within 48 hours.
What if I don't have any need for learning Kubernetes right now?
Whether you are on board or not, the future of IT is fast becoming Dockerized, where nearly all software will be developed and deployed in containers. Docker will revolutionize how you develop and deploy your applications. No more worrying about inconsistencies in deployment processes, extended development timelines, or environment differences. Docker Enterprise will manage all of these and so much more, just with the push of a button!
Docker increases developer productivity by a whopping 1300%! With a faster time to market of over 300%, Docker's usage rates are rapidly increasing with infrastructure size of organizations around the world.
There is an evident shortage of Docker professionals today. In fact, Docker professionals were one of the top three fastest growing targeting options for employers around the world last year.
As the statistics and figures show – there is an advancement in technology is rapidly expanding into our lives each and every day, meaning even though you may not be directly using any of this right now, sooner or later you will run into it inevitably.
I've seen other courses charge for a certificate, is this course the same?
We don't believe in charging hundreds of dollars just for a certificate of completion. As we stated above real-world experience is much more valuable than certificates alone.
I am not an engineer; will this course still benefit me?
Whether you are a start-up founder, a product manager or a project manager - it is quite likely that your organization is already using or will be using these technologies. You might not be interested in learning about new technologies. Well, we don't blame you for that. But whether you like it or not, any business relies on updating the new technology to survive. Containerization technology is the new frontier of cloud-enabling technology and application development and learning about Kubernetes will help you stay at the forefront of that curve.
Is your IT career on the right track?
Well, if you invest your time and bring an eagerness to learn, we guarantee you real, actionable education at a fraction of the cost you can demand as an IT engineer or consultant. We are confident your investment will come back to you in no time.
So, if you're ready to make a change and learn how to proactively and efficiently manage your Docker and Docker Swarm containers, click the "Add to Cart" button below and get started today with our course "Kubernetes Masterclass : Deploy Production Docker Containers."
Still not convinced? Fine.
What if I told you that you risk nothing by purchasing "Kubernetes Masterclass : Deploy Production Docker Containers?"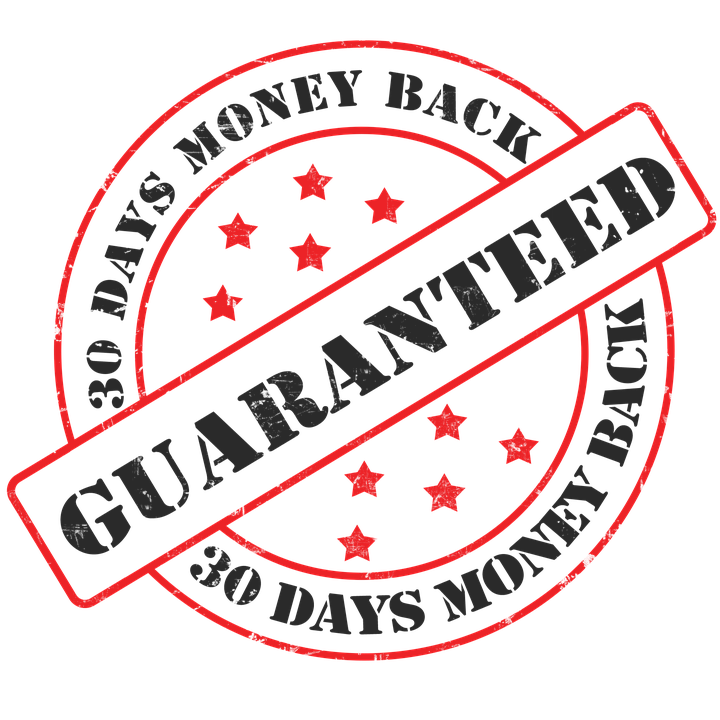 If you feel this course doesn't meet your needs, you just need to message us, and we'll immediately refund your money. No questions asked. No hoops to jump through. No hard feelings.
What are you waiting for? Click the "Add to Cart" button below and get started today with our course "Kubernetes Masterclass : Deploy Production Docker Containers."
Let's do this together!