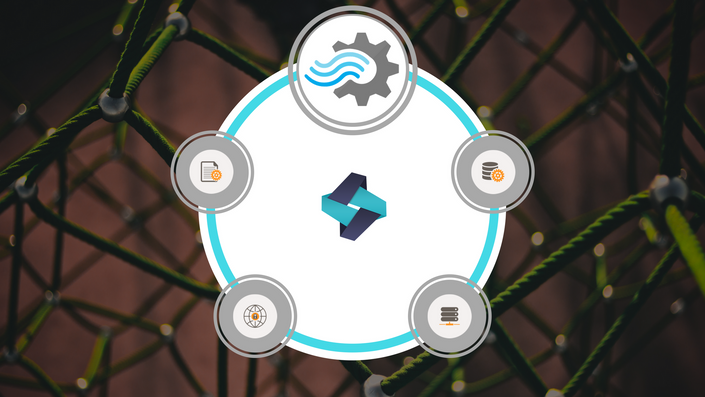 Azure MasterClass: Analyze Data With Azure Stream Analytics
Analyze your data in the cloud in real time with Azure Stream Analytics. Get insights from data in real time at scale.
Watch Promo
Enroll in Course
As the old adage says:
Information is Power
For some time now, and with the boom of the Internet and social media, data is playing an increasingly bigger role in all organizations, which are continuously looking for solutions that will enable to capture data from different internet sources and analyze it in an as close to real-time rate as possible. This has caused organizations to invest in building solutions that not only can obtain and review data in depth and in real-time, but also save time in scheduling recurrent tasks and integrate with other systems seamlessly, allowing for scalability and availability while minimizing faults and latency.
Having the right information in time is a now a critical aspect to making strategic business decisions.This is where Azure Stream Analytics comes in, to provide an effective solution to this business need. Azure Stream Analytics, or ASA, is an independent, cost-effective, and near real-time processing agent that enables you to view and explore streaming data at a high-performance level. Using this portal, you can set up data streaming computations from devices, sensors, web sites, social media, applications, infrastructure systems, and more with just a few clicks.
Do you know what it takes to design and deploy sophisticated data analytics pipelines which can transform data into actionable insights and predictions in near real-time?
How does one go about scaling this data analysis infrastructure?
How to Easily develop and run massively parallel real-time analytics on multiple IoT or non-IoT streams of data using simple SQL like language.?
These are some of the fundamental problems data analysts and data scientists struggle with on a daily basis.

This course teaches you how to design, deploy, configure and manage your real time scalable data analytics in the Azure cloud resources with Azure Stream Analytics.

The course will start with basics of ASA and query setup, and then moves deeper into details about ASA and its other integrated services so you can make the most out of the functionalities you have available in this tool.

If you're serious about building scalable, flexible and robust data analytics With no infrastructure to manage, where you can process data on-demand, scale instantly, and only pay per job, then this course is for you.

These data analytics and Cloud Computing skills are in high demand, but there's no easy way to acquire this knowledge. Rather than rely on hit and trial method, this course will provide you with all the information you need to get started with your Azure data analytics projects.

Startups and technology companies pay big bucks for experience and skills in these technologies. They demand data engineers to provide them real time actionable analysis - and in turn, you can demand top dollar for your abilities.

Do you want the skills and be highly sought after?
Do you want your career to touch cloud 9?
Did you answer, "Absolutely" to that question? If so, then our new training program "Azure Masterclass: Analyze your data with Azure Stream Analytics" is for you.

Look, if you're serious about becoming an expert data engineer and generating a significant income for you and your family, it's time to take action.
Imagine getting that promotion which you've been promised for the last two presidential terms. Imagine getting chased by recruiters looking for skilled and experienced engineers by companies that are desperately seeking help.

We call those good problems to have